Published on June 25, 2019 by IBMT
Sea of Galilee - Wonderful place
In life, some things you may only get to do once, and a visit to the Sea of Galilee is one such vacation. Holy Land tour packages wouldn't be complete without time spent in the area that is by far some of the most beautiful in the entire country. Holy land tours from Canada and the US can be booked through our office at IBMT Tours and we a great reputation for booking quality Holy Land tours packages that satisfy every detail on the traveler's to-do list. With many competing attractions in Israel, the region of Galilee stands out as a place where the travelers can enjoy a great many activities in a small area. It saves on long bus or car rides from stop to stop and the local culture and customs are easily assumed when you visit Galilee. In Galilee, the locals will tell that there are two distinct and separate areas – Upper and Lower Galilee. A rugged, mountainous area that offers tranquil views of the entire area is part of the allure of this area. There is a great deal of natural beauty, immense cultural history and plenty of historical attractions to stimulate your interests. In Lower Galilee, you will be able to visit many ancient villages and see well-defined agriculture that has been a staple of the local economy for thousands of years. To get a handle on the area of Galilee, it is bordered by the Mediterranean Sea in the west, has the Jezreel Valley as the backstop in the south and the Jordan Valley as its eastern border. With some many activities available in Galilee, a vacationer can be forgiven if they don't get to take in everything, it just means they will have to come back to see what they missed in this beautiful section of Israel.
Galilee, a vacationer's paradise
When you make Galilee your vacation destination, you have a choice of many different activities to fill your days. For the novice traveler to the seasoned adventurer of the world, Galilee holds something for everyone and it is presented in an unpretentious style that befits the area.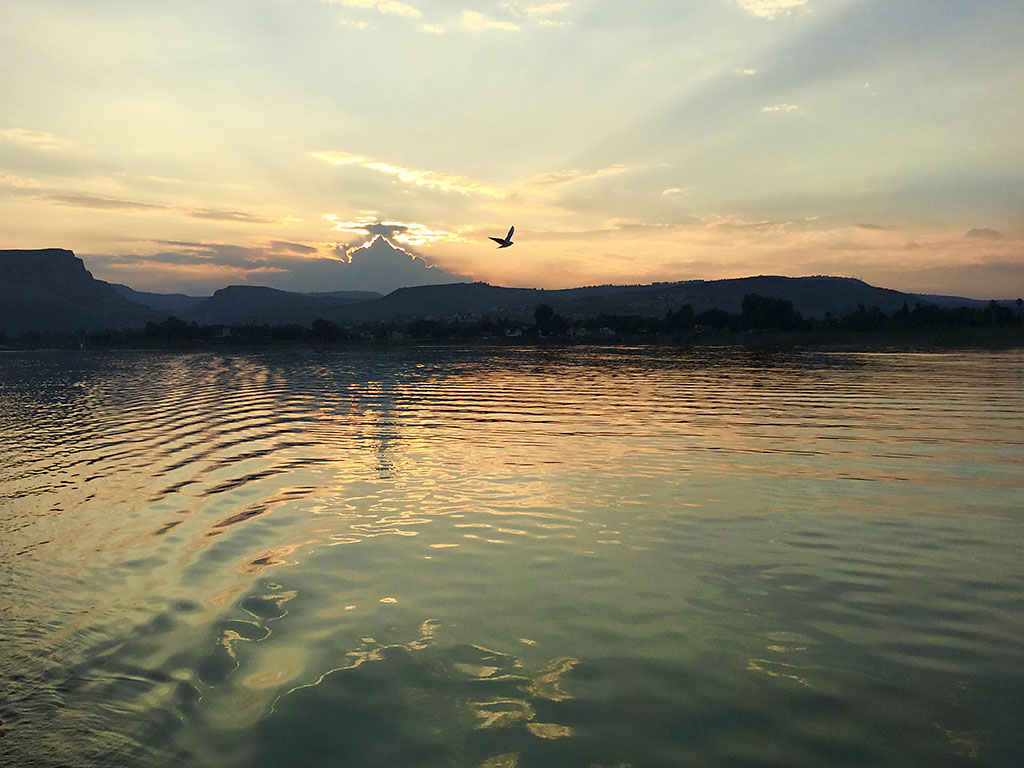 For the adventure traveler, and or hiker, you couldn't go to a better part of Israel than Galilee. For the nature lover or hiker in you, you can feast on the scenery from spectacular views; travel the verdant valleys, and the hills and wide landscapes that call Galilee home. Historical sites abound and they will compete for your attention, as will the quaint picturesque villages that are way stations along your nature trip journey.
If white sand beaches are what you crave when you visit the region of Galilee, you can have them in abundance. The turquoise, crystal clear waters of the Sea of Galilee have hosted tourists for many years and the relaxation factor is understated when you experience a day at the beach. In this area, make sure to visit Rosh Hanrika – this geographical formation contains white, rocky cliffs and caves that have been carved out of the rock over thousands of years and exploring them are treat like no other.
In other parts of Galilee, you can be part of the urban art culture – the area hosts many art galleries and is home to some of the greatest cosmopolitan art that is produced in Israel. In the eastern region, you can visit the Rosh Pina and Safed areas that hold many excellent encounters for art lovers the world over.
Before you leave Galilee, you must try some of the excellent restaurants and bistros that the region is famous for. Traditional Israeli cuisine from renowned restaurants like Ein Camonim, Auberge Shulamit, Muscat, Gaucho and Dag Al Ha'dan restaurant is waiting to seat you and serve you from their expansive menus.

It doesn't matter if you're a romantic, an adventure traveler, a group or families with kids there is lots to see and do in the region of Galilee and there is nobody better to show you the sights and sounds of Galilee than our company IBMT Tours. When you consult our travel company for next trip to the Holy Land, we want you to be aware that we have been working for more than 30-years to make vacations a thing to cherish and behold. Don't settle for less, make a phone call to our office at IBMT Tours today at 1.877.977.4268 and let's get you packing for your Galilee vacation.