Published on March 16, 2020 by IBMT
Five reasons why every Christian must visit Israel
Israel Christian tours are a must when you want to renew your faith and the best company to set you on your journey is IBMT Tours. We have the expertise to show you the sites and sounds of Israel that will make your holiday one remember it will also be one that is incomparable. Making the trip to Israel is a pilgrimage that anyone of faith should take as your vacation will be filled with historical sites that hosted some of the most important events in Christianity. There are many reasons to make the excursion to the Holy Land, and IBMT Tours will show what you are missing when you have visited the most important country on Earth.
Christian group tours to Israel
• It is said that when you visit the Holy Land, you will change, your spirituality will be enhanced in a way that you would have never imagined and that is one of the most important aspects of your trip. When you visit, you will encounter a new language and history that you have only read about in books that will come to life before your eyes. When you can see the history first-hand, it will deepen your appreciation for the Holy Land in a way you would have never expected and it brings to life the texts you read when in school. As a world centre, the Middle East has for decades if not centuries has been one of the going concerns on the planet. Events that take place in this complex region reverberate around the world and they have driven geopolitics for as long as Israel has been recognized as an independent country.
• If you are a student of the Bible, the Good Book will come to life before your eyes. Many have skeptics have called the Bible a work of fiction, but when you take the historical information in context, it becomes a living history of the Holy Land. When we talk about the veracity of the Good Book, many archaeological digs in the Holy Land bear out the text that is written and confirm that many of the prophecies in the Bible were true. The Bible will be the confirmation of the spiritual lessons you learned during the study of the Bible and it will re-enforce your faith in God.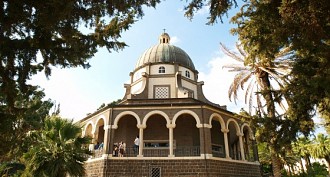 • As a Christian of faith, your engagement with God is one that is important to you, when you visit the Holy Land, your engagement with God will certainly be different in a positive way. It has been said that God is everywhere, all the time and that God is love, that is a given for Christians. When you are in the Holy Land, you will feel a spiritual awakening, In the Holy Land you be enveloped by the love of God in a spiritual sense and you will be communing with God as prayers will become a natural reaction to the feeling that you are walking with your creator. You can seek the word of God in a way that you don't in your everyday life. Taking time out for spiritual renewal away from your hectic life is part of the allure that a trip to Israel will entail when you visit the country. You can walk in the footsteps of Christ, from the Sea of Galilee to the road to Calvary Hill. The towns were Christ performed miracles from the feeding of 5000 to the wedding where Christ turned water into wine are just a couple of instances that will help a Christian align with the trails of Christ.
• As Christians, we interpret the Bible in our own way and we have come to know our savior in a way that may not be consistent with the history of Christ in the Holy Land. A visit to Israel will introduce you to Christ in a way that you have never known him. Christianity in Europe depicted Christ as a fair-skinned man who led an exemplary life – but the reality is that Jesus was a dark-skinned man who was the Messiah for people of the Jewish faith. Jesus said that his father, God, sent him to help the lost sheep of Judaism to renew their faith in God. In order to fully understand the parables and other teachings of Christ, you need to be able to interpret the stories and actions from Hebraic standpoint to fully appreciate the messages that Jesus was conveying when he spoke to his disciples.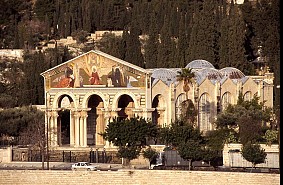 • While the miracles of Christ are well documented during his time, you will see a modern miracle that will leave you with a lasting impression of Israel. After WWII, a country was carved out of the desert, and that country was a homeland for the diaspora of the Jewish faith and Israel was born from the Final Solution. In just short of seven decades, Israel has gone from a Third World outpost with little infrastructure to one of a thriving First World country that leads the world in many sectors of the world economy. As Israel has developed and prospered, the country hasn't lost sight of their roots and they continue to pay homage to the roots of their faith that brought them to a promise fulfilled by God – a home for his people.
For over three decades, IBMT Tours have tailored vacations for Christian travel to Israel and the results have been exceptional for the traveler. IBMT Tours has a presence in Israel that few if any travel companies have and their expertise in travel destinations in the country is beyond expectations.
To create your religious pilgrimage to Israel, contact the only company that can fulfill your needs at IBMT Tours. For a personal consultation to create a holiday of a lifetime, please call our office today at IBMT Tours at 1.877.977.4268.