Published on April 12, 2019 by IBMT
Quick and easy tips you'll need to fully enjoy a Catholic week in Israel
When you take a vacation, you are leaving your comfort zone for parts unknown. Sure, you can do some research to get a handle on where you are going and what you might expect when you get there, but you have done your due diligence before you booked that dream vacation of a lifetime. There is an old saying: "When in Rome, do as the Romans do." That saying is simple in its logic and is words to live by when you travel. Taking Catholic tours to Holy land is the time when you will adhere to local customs and social mores as a guest in Israel. When you have booked your trip with IBMT Tours we will be able to help with any adjustments a traveler may need to make to get the most out of their ultimate vacation to the Holy Land and it will be an easy transition to make. Our company has had a presence in Israel for many years and we are extremely sensitive to the areas you will visit and help you see the country in a way that will leave you satisfied and impressed with the beauty that Israel provides a visitor. We want to share some tips to help the visitor acclimatize themselves to Israel and what to do when you are in the country.
Catholic Holy Land Tours
When you book Catholic Holy Land tours with IBMT Tours, we want to share some advice to help you see the best that the country has to offer while you are in Israel. Our expert guides will introduce you to Israel in a warm friendly environment that is as welcoming as it is enlightening for the visitor.
• When you are traveling around the country, be mindful that you are encountering people who live in an entirely different way than you do. Hence, you will need to be respectful of local customs and mores. There will be times when the traveler will need to make small adjustments, but those tiny sacrifices will be limited and help you enjoy your holiday to the fullest.
• Where may live in North America, our fashion choices are just that our own. But when you visit a new country, what worked at home may not work on vacation. If you have religious sites like temples and churches listed on your itinerary, please be aware that modest clothing may be in your best interests. It demonstrates a level of respect for the place you are visiting and your decorum will be appreciated and acknowledged by your guests.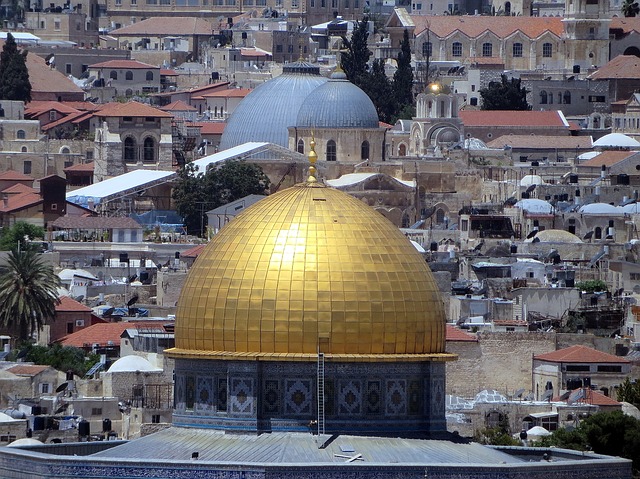 • When you visit Israel for Catholic Holy Land tours, you should be cognizant about the best time to visit the shrines and tourist attractions that are aplenty in Israel. Our tour guides at IBMT Tours are familiar with the best times to visit and will take you to your destinations when your hosts are ready to receive you warmly. For Catholics and Christians, festivals and events happen year round and the festivals can add an air of character to the visit to Israel. Many Catholic and Christian trips are centred on the festivals to help the traveler see all the events that are renewing their faith in their chosen religion.
• When you go to Israel, you need to know that the population is diverse and welcoming, but local customs of the disparate groups is important to know. If you are in Jerusalem for example, the city has a Jewish, Arabic, Armenian, and Christian Quarter, so need to know in advance what is a social taboo and what is not – you don't want to offend your hosts with inadvertent bad behaviour.
• If you are seeking a pilgrimage as a Catholic or Christian, remember that Israel is home to the three major religions of the world. God is love and religion is about tolerance, so keep in mind that some people don't believe in the same thing you do and if you extend tolerance you will receive it.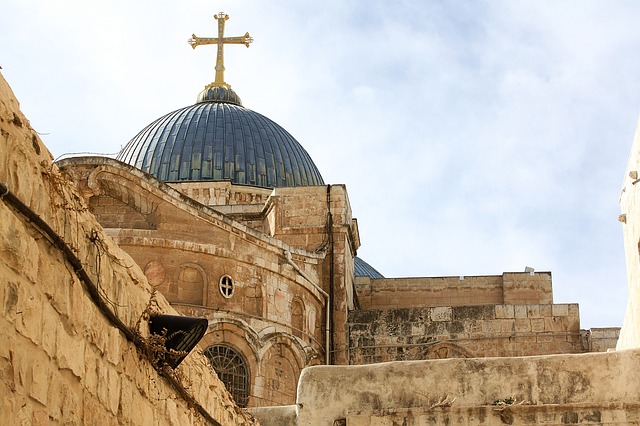 When you book a vacation with us at IBMT Tours that involves Jerusalem Holyland tours we can show you some of the best attractions and take you in the footsteps of Christ. You can see the Christian Quarter of Jerusalem – you can make the Stations of the Cross – and end at Calvary Hill where Christ was crucified. At IMBT Tours we have been structuring tours of the Holy Land for over 30-years, and our presence in the country is equally as a long.
To book your religious vacation in the Holy Land to renew your faith, contact us at IBMT Tours and we will set your agenda to meet your vacation desires when you call us today at 1.877.977.4268